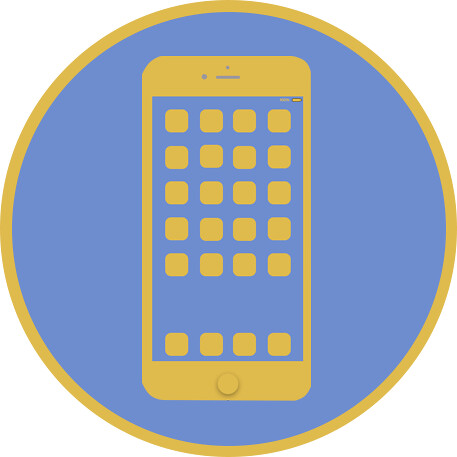 If you're like me, you'll probably drop a grand on a new shotgun, a couple hundred on a turkey vest, a hundred on a box call, and forty bucks on some shells. But $1.99 for a turkey calling app?!?! No way!!!
I don't know why I don't like paying for apps. I have talked to a lot of other people who feel the same way. I guess all the great free apps have created this mentality for many of us. That's why I've written this article on my favorite FREE turkey calling app.
When you are learning to call turkeys, you need to listen to real turkeys calling as much as possible. Because you probably have your phone with you everywhere you go, a quality app is a great tool for cramming in some turkey sounds.
Whether you can practice along with your own call, or you're just listening to calls through your AirPods in a public area, this app will help you this spring.
Overview of Free Turkey Calling Apps
There are surprisingly few free turkey calling apps in the App Store. If you're willing to pay just a few dollars, you can access a few more, but that's not what this article is about.
I tried three different free turkey calling apps. They are all good enough to at least accomplish the mission of letting you hear the different turkey sounds so don't sweat which one you download too much. However, I felt that one offered a cleaner interface and a few other items that made it a bit better than the others.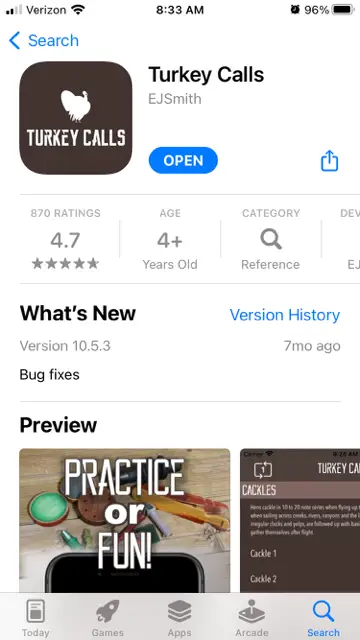 My Favorite-Turkey Calls by EJSmith
This app is simply called Turkey Calls. It is a one-screen app that lists different turkey sounds along with a short description of each. Click the name of the sound and it will play through it either once or on a continuous loop. Most of the calls have several variances to choose from.
There is an icon in the top left corner of the screen to choose whether to loop the calls or play through the sequence once.
You can hit the icon in the top right corner of the page if you wish to pay $1.99 and remove the ads from the app. Otherwise, a full-page ad will take over every so often. There are also some small banner ads at the top and bottom of the screen.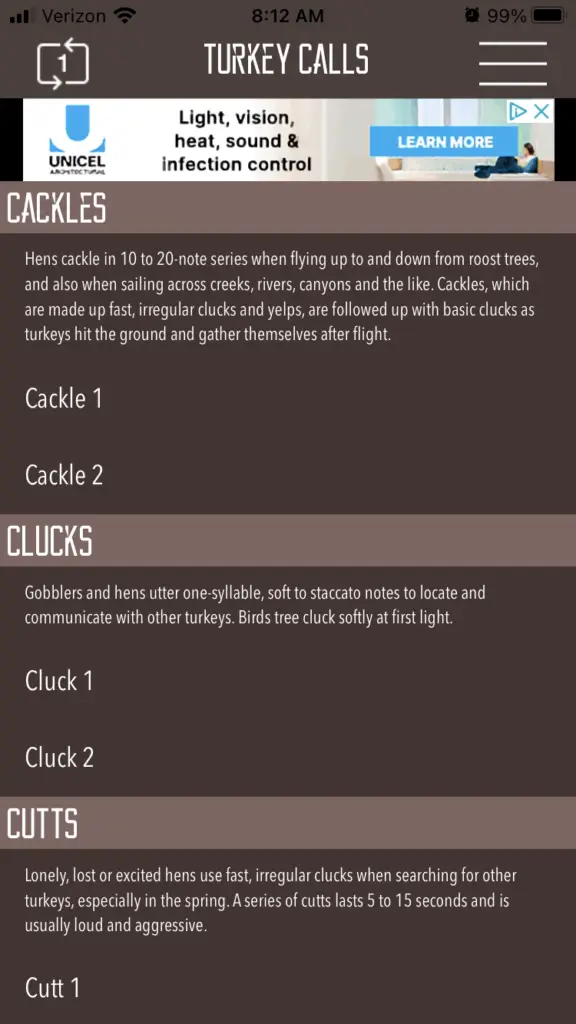 Pros
The user interface is so simple to use that even my grandfather could figure it out. Load the app, find the call you want to hear, press the button. Boom!
The audio selections are high quality. They are also good representations of what you can expect to hear from wild turkeys.
I like that you get multiple choices for each type of call. No one wild turkey calls the same as another so it makes since to have a sampling of different turkeys making the same call.
The descriptions under each type of call is a nice touch. These descriptions are especially useful for someone just getting into the sport of turkey hunting.
Though I don't see a ton of use for continuously looping the call sequence, it's nice to have the option.
Cons
I fully support the creator of this app making money off of it, but the full page ads can be a bit intrusive. If you don't have the patience to wait them out, pay the $1.99. The banner ads don't bother me at all.
Some might find it confusing that there is a "Tom" section as well as a "Gobbles" section. I'm not really sure why myself. Maybe someone can explain that in the comments.
Does not have the feature to record yourself making that call as I've seen on calling apps for other animals. This would be a cool feature to compare your calling to the actual turkey calling.
Other Free Turkey Calling Apps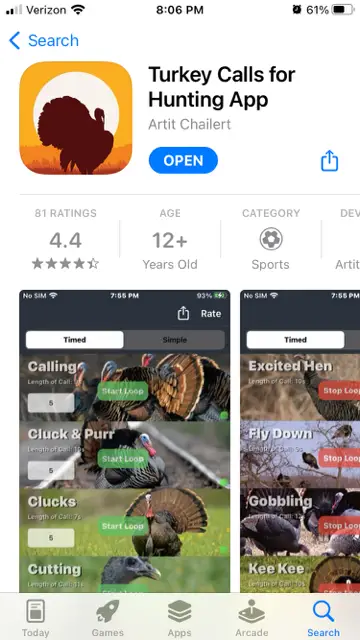 Turkey Calls for Hunting App by Artit Chailert
This app (or at least an app with a very similar user interface) can be found under many different names in the app store. The version I have is called Turkey Calls for Hunting App by Artit Chailert.
There are two primary screens for this app: "Timed" and "Simple". To unlock all the features of the "Timed" section you must pay $4.99. This section allows you to set a loop for a custom amount of time for whatever call you desire. As I mentioned above, I don't find loops to be all that helpful so I'm fine with the features in the simple section.
The best I can tell, the simple section offers you full usability for free. It is a list of different types of call and a play button for each. Easy to use.
Audio seems high quality. Unlike the Turkey Calls app by EJSmith, most of the calls only have one sample of each type of call. That's really the only thing that keeps this from being my favorite free turkey calling app.
This app is definitely worth downloading. Since it's free, you might as well give it a shot too.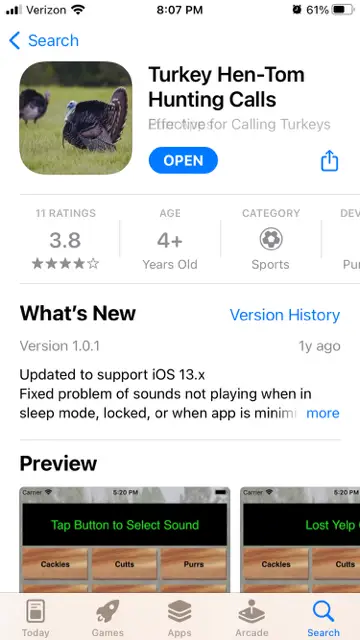 Turkey Hen-Tom Hunting Calls by Purr Apps
The Turkey Hen-Tom Hunting Calls app by Purr Apps is a one-screen app that offers a number of turkey call sounds. This not only includes hen and tom calls, but also shock gobble calls such as the crow, owl, and woodpecker.
To me, the calls on this app are not nearly as realistic as the calls on the other two apps. With the exception of the gobble, there is only one audio sample for each call type.
This app features a loop button to play any of the sounds continuously. One cool thing is that you can play multiple sounds at the same time and loop them together as well. Just hit stop to quiet your phone or tablet.
There are advertisements on the lower half of the screen. They do not interfere with the functionality of the app. I don't believe there are any upgrades or purchases you can make on this app.
This is my least favorite of the apps listed in this article. I would download it only if you are having technical issues with the other two.
Final Thoughts
All of these apps were available for free on the Apple App Store at the time of publication. I am unsure if any or all of them are available for Android.
These free calls should help you familiarize yourself with the different sounds a turkey makes. Practicing along with your calls will help you refine your own calling.
One final thing to remember is that these apps are just for practice. It is illegal to use electronic turkey calls to attract turkey in every state except Maine.
Do you have any apps (paid or free) that have helped you in your turkey hunting pursuits? Let us know in the comments below.