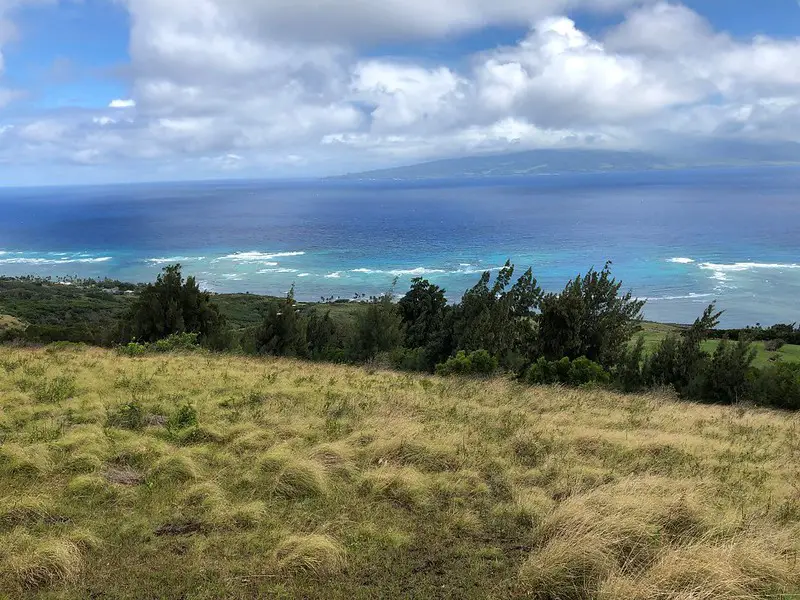 *Note: This article may contain affiliate links. If you find this information useful, please consider purchasing through these links. When you do, we receive a small commission at no extra cost to you which allows us to continue producing top-quality content. We only recommend products that we use and trust.
Sometimes, the best thing about hunting is the ability to get away from it all. No work, no kids, no truck repairs, and no honey-do lists.
Now, what if you could go turkey hunting in paradise? How relaxing would that be?
I'm here today to talk to you about Hawaii turkey hunting. That's right, you can hunt Rio Grande turkeys in our 50th state. In fact, the hunting can be really good.
That's the "why" you should go. Let's cover the "what's", "where's", "when's", and "how's" of Hawaii turkey hunting.
Note: While I try to provide the most accurate information possible, always refer to the official regulations published by the Hawaii Department of Land and Natural Resources before taking part in any hunting activities.
Hawaii's rules and regulations are some of the hardest I have ever tried to obtain and follow. Even the state recommends that you contact the local department of the Division of Forestry and Wildlife before hunting. They can provide you with current information on hunting seasons, hunting areas, local conditions, and special opportunities.
Wait, You Can Hunt Wild Turkeys in Hawaii?
While many people are surprised to learn you can hunt in Hawaii, even more are surprised to learn there are wild turkeys in Hawaii.
Turkeys actually have a long history on the islands. According to the Bishop Museum, turkeys were first brought to the island as domesticated birds from China at the end of the 18th century.
Today, most of the turkeys in Hawaii are classified as the Rio Grande subspecies. This is likely the result of the transplanting of Texas turkeys from 1958-1963. While other subspecies were brought in at one time or another, the Rio genetics seemed to have taken over.
These Rio Grande turkeys are plentiful enough to allow for Hawaii turkey hunting on both private and public land. The spring season is open to both residents and non-residents.
I listed Hawaii as the third-best state for do-it-yourselfers looking to bag a Rio Grande turkey. This is due to the public land access, population of turkeys, and ability to obtain a tag.
When is Hawaii's Turkey Season?
The Hawaii turkey hunting season runs from the beginning of March through mid-April. Keep in mind that some public lands will have hunting seasons that vary from the standard state season.
Hawaii turkey hunting hours run from one-half hour before sunrise to one-half hour after sunset.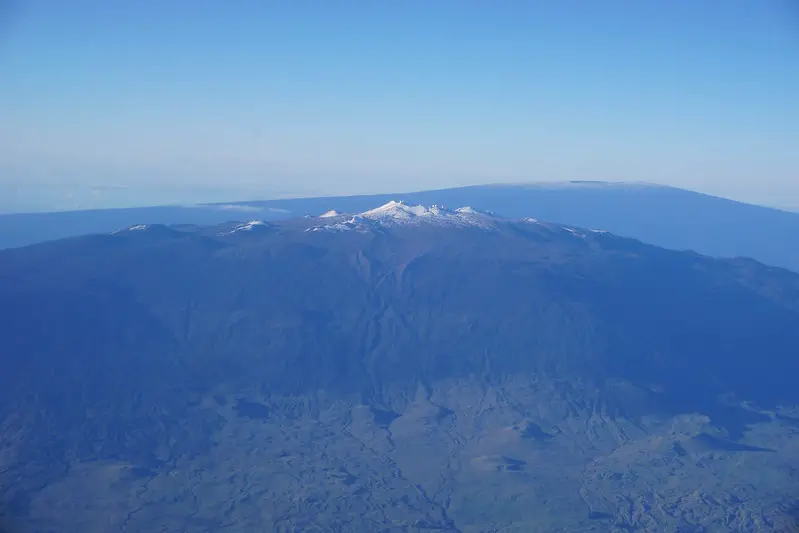 Where to Hunt Turkeys in Hawaii
If you are unfamiliar, Hawaii is actually a string of islands. You can hunt turkeys on public and private land on the islands of Hawai'i, Moloka'i, and Lana'i. You can hunt turkeys on private land only in Maui.
Turkey hunting is closed on the island of O'ahu and there is no turkey hunting on Kaua'i.
It is important to remember that Hawaii has a huge variety of terrain. It is a good idea to be in shape if you plan to hunt public land in Hawaii. Hunting areas can be very steep!
The big island of Hawai'i seems to offer the most opportunity whether you are seeking to hunt public land or private land with an outfitter. However, don't let that stop you from looking into the other islands that allow turkey hunting. Here is a quick overview of each.
Hawai'i Island
The following public areas are open for turkey hunting:
Unit A – Mauna Kea Forest Reserve and GMA– 72,491 acres. It is the largest forest reserve in the state.
Unit G – Kaʻohe GMA
Unit F – Puʻu Waʻawaʻa Forest Reserve-37,600 acres.
Unit E- Kipuka 'Ainahou (Archery Only) **Only open in March- 38,400 acres
Hawai'i Island also offers hunting for mouflon sheep, feral pigs, feral goats, feral sheep (permits may be difficult to obtain, and mouflon/feral sheep hybrids (limited by permits).
Moloka'i
Moloka'i has five public hunting areas designated by letters A through E. In addition to turkeys, you can also hunt feral pigs, feral goats, and axis deer (permits may be restricted by lottery).
Lana'i
Lana'i has three public hunting areas numbered one to three. While permits will require more planning to acquire, there are opportunities for both Mouflon sheep and Axis deer here.
Maui
Maui has turkeys but they are mostly found on private land. If you do have access to private land, you should also consider hunting feral pigs, feral goats, and axis deer on the island.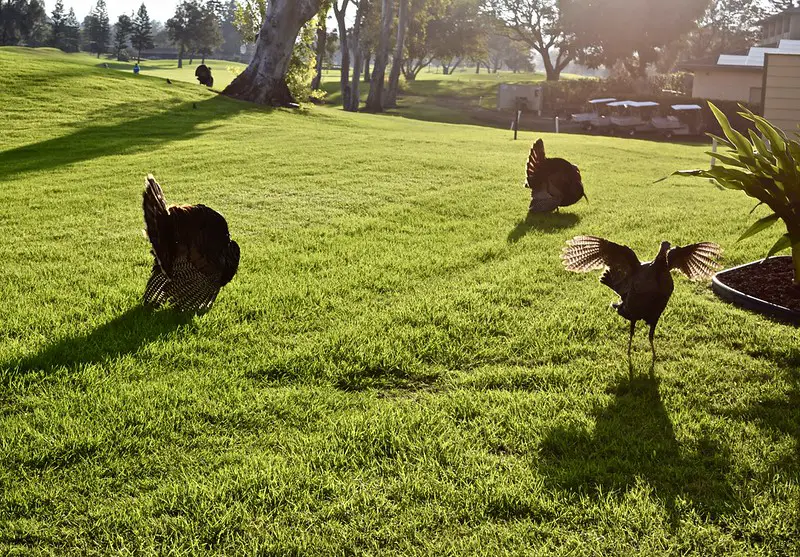 How Much Does It Cost to Hunt Turkeys in Hawaii?
When it comes to Hawaii turkey hunting, the main expense is not in the hunt itself. It's in getting there and putting a roof over your head while you're there.
Licensing and Permits
As far as licensure you need for Hawaii turkey hunting, it is not terribly expensive to obtain a hunting license, a Hawaii Wildlife Conservation Stamp, and a turkey tag.
A non-resident hunting license costs 105 dollars, the Hawaii Wildlife Conservation Stamp costs 10 dollars, and the turkey tag costs 20 dollars per tag (max of three per season).
If you're going the do-it-yourself route, you just need to pay the state for the licenses above. However, if you want it a little easier, you can pay an outfitter to help you out.
Outfitter
Most of the Hawaii turkey hunting outfitters that publish their rates seem to be reasonably priced. In fact, I have seen many outfits on the mainland that are much more expensive. Here are some of the outfitters and prices I found:
Nahele Outfitters: $1,000 per day (or per bird if multiples are taken in one day)
Gobblers in Paradise: $800 per day (includes one bearded gobbler)
Parker Ranch: $1,500 for the first hunter; $1,000 for a second (allows for one tom; additional birds can be taken for $1,000 a piece)
Flight
For non-residents, the real expense of Hawaii turkey hunting comes with travel. According to ValuePenguin, the price of round trip, economy flights from most U.S. cities to Hawaii can range from about 500 to 800 dollars.
Lodging and Rental Vehicle
Once you arrange your transportation, you'll still need a rental vehicle and a place to stay. Here is what our friends at Hawaii Guide have to say about Hawaii hotels, vacation homes, and rental cars:
"Hotel and resort prices vary depending on how many stars they are rated. The average cost of a three-star hotel is about $350 a night, while a four-star resort is about $455 a night. Lastly, most bed-and-breakfast inns are about $190 a night."

-Victoria C. Derrick in "Hawaii trip costs in 2022 – 2023" by Hawaii Guide

In the same article, Derrick states that vacation homes average $170 dollars per night with an 18 percent tax on that. This is much more palatable than a hotel, especially if you are splitting it with others.
A rental SUV will run you about $110 dollars per day according to Derrick. If you are going the public land route, make sure you have a 4-wheel drive vehicle.
Are there any special considerations for Hawaii turkey hunting?
Yes! When you arrive in Hawaii, you are required to register any firearm or ammunition you bring with you within 48 hours.
To do this, contact the district police station on the island you are hunting or an office of the Division of Conservation and Resources Enforcement.
Non-residents will also have to submit a "Non-resident Exemption Request Form" proving that they have completed a hunter safety course in another state. Until this is completed, you will not be able to purchase a license in Hawaii.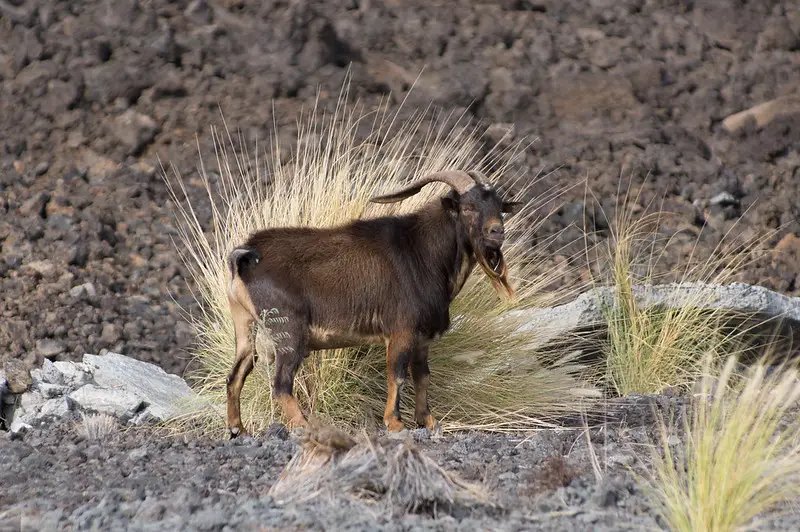 Can I hunt anything else while I'm in Hawaii?
You sure can. Unlike most other states, many big game species are legal to hunt year-round in Hawaii.
Hawaii offers hunting for feral pigs, feral goats, axis deer, mouflon sheep, feral sheep, black Hawaiian sheep, and black-tail deer. However, not all of these species are on every island or during the spring. Many require tags that can only be drawn through a lottery.
Once you have decided which island you want to hunt turkeys on, research the game mammals on that island. If you are going with an outfitter, your outfitter should be able to help you out with hunting mammals as well.
Should I hunt with an outfitter or DIY on public land?
Like anything, it depends. What kind of budget are you working with? How much time do you have? Are you good with maps? Are you fine coming home without a turkey if you strike out? Are you unsatisfied if someone helps you to achieve your harvest?
All these factors will play a part. However, I will say that Hawaii can feel like hunting in a foreign country to some degree. Because the regulations can be so difficult to locate and interpret, many may feel more comfortable going with a Hawaii turkey hunting outfitter who can make sure that the hunter is in line with all the red tape.
Additionally, if the outfitter provides a firearm and ammunition, you can avoid the hassle of flying with and declaring your weapons and ammunition. This will certainly make your trip more relaxing.
The most obvious advantage of an outfitter is the on-the-ground knowledge you will receive from them. It's not like you can go preseason scouting for turkey roosts in Hawaii. Knowing where the birds are is the most important factor and good outfitters will have that information.
All that being said, if you get in touch with the local Division of Forestry and Wildlife, you may find that they are helpful and able to put your mind at ease. Based on the prices I listed above, you can save 800 dollars plus by going the public land/do-it-yourself route.
Ultimately, it's your trip. Decide what is most important to you to ensure you have fun while hunting turkeys in Hawaii.