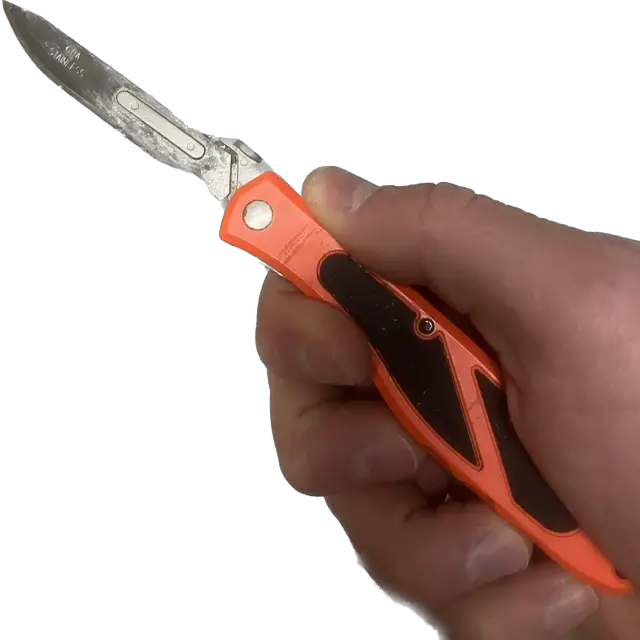 *Note: This article may contain affiliate links. If you find this information useful, please consider purchasing through these links. When you do, we receive a small commission at no extra cost to you which allows us to continue producing top-quality content. We only recommend products that we use and trust.
I'm the worst knife sharpener. Seriously. I put a knife on the whetstone and it only gets duller.
That's why I love Havalon knives. As soon as they start to dull, I pull out a fresh blade, take off the old one, and snap on the new one. Just like that, I have a sharp knife again.
I use my Havalon Piranta for cleaning everything from turkeys, to deer, to elk, to ducks. They help me get the job done quickly and precisely.
If you don't own a Havalon knife, it's time you got one. If you're wondering which one to get, I've included a breakdown of each type of model. They have greatly expanded their offerings with some innovative products.
Benefits of Havalon Knives
Havalon knives are extremely lightweight and compact. This makes them easy to carry in a pocket, on your waist, or in a vest or pack. They are the perfect knife for those long-distance, hike-in hunts.

The replaceable blades are extremely sharp. I know that as long as I have extra blades with me, I will always have a sharp knife on hand.

Because they do not have carbon, Havalon blades do not rust. This means you can run them hard and put them away wet. No worse for the wear. A great quality in a knife made for field dressing.

Compared to many other knives, Havalon knives are relatively inexpensive. Some models can be had for as little as 50 dollars.

Havalon offers a satisfaction guarantee. If you don't like one of their knives for any reason you can return it for a refund or credit as long as it's within 60 days of your purchase.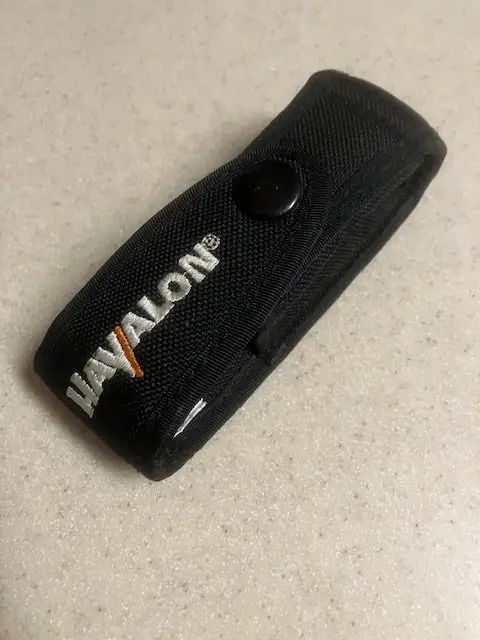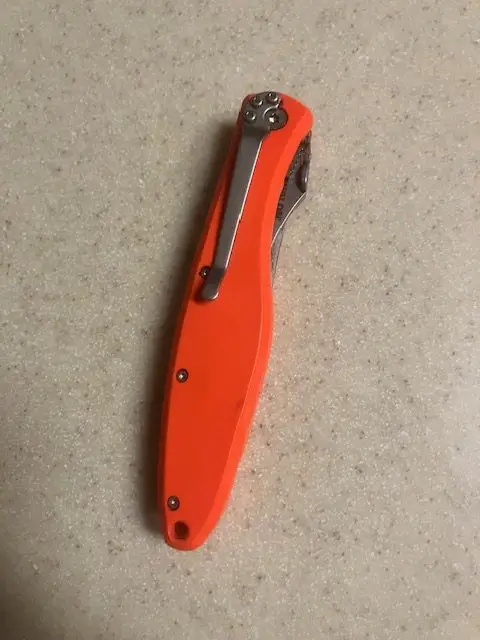 History of Havalon Knives
Havalon's parent company, Havels, supplies cutting tools to medical professionals. They noticed that many of their clients were using their scalpels for hunting purposes. They also knew that taxidermists had been using scalpels for years.
This revelation resulted in the manufacturing of Havalon knives. A medical-grade scalpel on a folding hunting knife was soon dubbed the Piranta.
After Havalon attended a trade show, their business and reputation began to grow. They have expanded to multiple styles of knives that are available online as well as in brick-and-mortar stores.
To read more about the Havalon story, check out this link.
Which Havalon Knife Is Best?
Havalon makes a number of different types and models of knives. Which one is best, depends on what you need it for.
Here is a basic overview of each type detailing some of the positives and negatives of each to help you determine which one (or two or three) you need.
The Piranta is the style most people associate with Havalon. This foldable knife features one razor-sharp, replaceable blade.
Piranta models are offered in a variety of shapes and colors. Some can be had for as little as 35 dollars.
If you are looking for an extremely lightweight model, the Piranta is a great choice. The replaceable blades are super sharp. However, even the upgraded "60A" blades are much easier to break than a traditional knife blade.
The double folder style of knife was a great idea by someone at Havalon. You now have a replaceable, scalpel-style blade paired with a traditional folding knife or a saw.
This addresses one of the major weaknesses of the Havalon Piranta. The heavier-duty blade is great for anything that requires a more rugged cut where the Piranta blades were lacking. If you get the saw version, you have something to saw through bones and sinew.
The obvious downside is that you now have more weight to carry. However, for all but the most rigid-ounce counters, this won't make much of a difference. They also cost about ten dollars more than the Piranta.
I have always loved Leatherman multi-tools. This takes that concept and adds a Piranta blade to it.
The Havalon Evolve Multi-Tool is designed to give the hunter everything he might need in the woods. It features the aforementioned Piranta-style knife, a replaceable saw blade, a gut hook, pliers, wire cutters, and a universal bit driver that fits the included Phillips and flathead bits.
For emergency gear repairs, survival situations, fence/blind/camera/deer stand maintenance, and field dressing your game, the Evolve has you covered.
The Havalon Baracuta is much like the Piranta, but with a bigger blade. You can use the hunter's blade, the fillet blade, and the serrated bone saw blade.
If you can afford the extra space and weight, this is a great option. This is a nice option if you fish and hunt because you can fillet fish a lot easier with this knife than with the smaller Piranta.
The Baracuta offers a lot of versatility for about 65 dollars.
If you prefer a fixed-blade knife, the Havalon Talon should be your next knife. It comes in two versions: fishing and hunting.
Both versions come with a variety of replaceable blade types. The hunting version even has blades with gut hooks and serration. The Quik-Change II Interchangeable Cutlery System makes it easy to swap blades with the press of a button.
You can remove the back of the Talon after you're done with your cutting. It makes cleaning it a simple task.
The REDI is a folding knife designed for everyday carry. You can swap between a straight-edge blade or a partially-serrated edge blade with the push of a button. Unlike the blades on other Havalon knives, these are made to be resharpened.
The Redi also features a spring-assist opening and a reversible pocket clip. It retails for just over 50 dollars and comes with a black, orange, or green handle.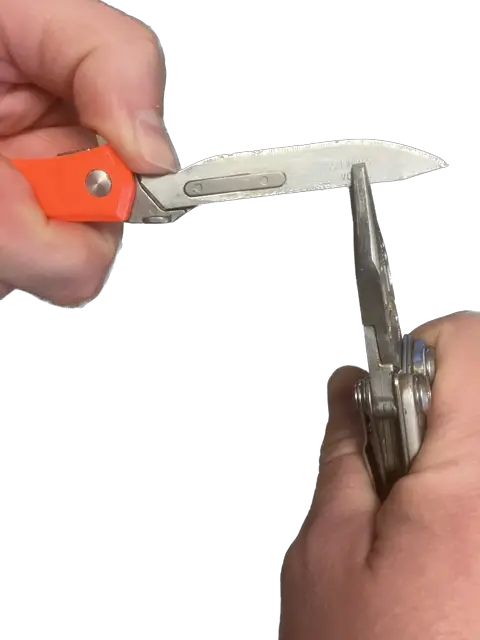 How to Change a Havalon Blade
This quick tutorial covers how to change a Havalon blade on knives with a Piranta or Baracuta-style blade. Models such as the REDI and Talon follow a different process that is slightly easier.
It is best to have a pair of pliers or multi-tool on hand when changing the blades. Be sure to use extreme caution when replacing the blades on your Havalon knives.
Open your Havalon knife and be sure that it is in the locked position.
Grip the end of the blade with your pliers with the cutting edge turned away from you as shown in the picture above.
With your thumb, carefully press the end of the blade closest to the handle outward so that the slot in the blade is above the tab on the knife.
Carefully pull the blade away from the knife.
Remove your new blade from the packaging.
Grip the end of the new blade with pliers the same way you gripped the old blade.
Slide the new blade onto the knife so that all the slots and tabs line up. It should snap into place.
That's it! Real simple. You're now ready to start cutting again.