Like a Sunday morning, Rio Grande turkeys have a reputation for being easy. But while a Rio Grande turkey may respond to calling better than an Eastern, Rios inhabit way fewer states than Easterns or Merriams. On top of that, it can be tough to find them on public land within those few states.
That's where this article comes in. Through a lot of research in pursuit of my grand slam, I have narrowed down the top locations for hunting Rios. How did I make these rankings? I based this list on the number of Rio Grande turkeys in a state and the public land opportunities for pursuing these turkeys. I also looked at bag limits and seasons to identify which states offer the best experience for turkey hunting.
Whether you enjoy the challenge of doing things yourself or you just want to save a few bucks, keep reading to find the states I recommend for knocking this subspecies off of your bucket list and getting that much closer to achieving the turkey hunting grand slam.
Interested in learning more about pursuing the turkey hunting grand slam? Check out my other articles on this subject.
4. Texas
There are an estimated 400,000 to 600,000 Rio Grande turkeys in Texas! So why does it rank so low on my list?!
Public land. For a state the size of Texas, the public land offerings in the state are few and far between. Less than six percent of Texas is public land. That is one of the lowest percentages in the country.
But don't despair. If you still want to make Texas your hunting destination for public land turkeys, you still have options.
Lyndon B. Johnson National Grassland is located in North Texas. At 20,309 acres, it is one of the few public lands in Texas inhabited by Rios. As you can imagine with its proximity to Fort Worth, LBJ National Grassland is heavily pressured by hunters. However, if you can find areas that other hunters may have missed for various reasons, you may be able to take your public land Rio Grande turkey in the Lone Star state.
The dates for Texas' spring season vary according to the zone. In the Northern Zone, the season begins in early April and concludes in mid-May. The Southern Zone's hunt starts a bit earlier in mid-March but ends at the start of May.
Most counties in Texas have a generous four bird limit, but be sure to check the regulations as some counties only allow a one bird bag limit. The four bird bag is the highest on this list!
Start planning your Texas hunt by visiting tpwd.texas.gov.
3. Hawaii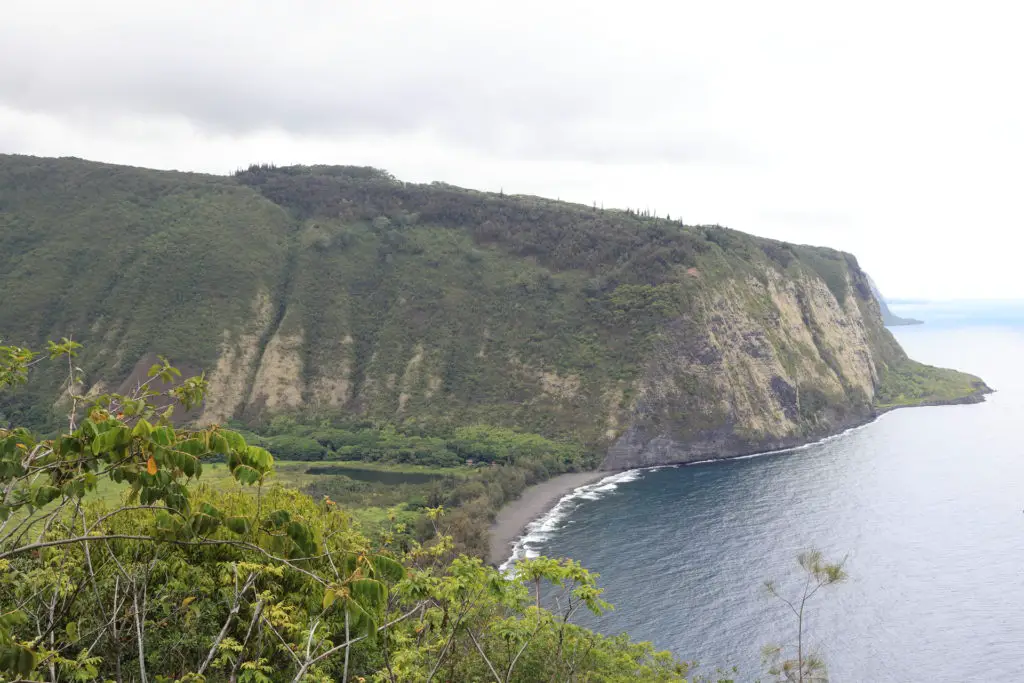 I know what you're thinking. Part of the joy of doing things yourself is saving money. There's no way hunting in Hawaii can be cheap! Bear with me.
While airfare to the Aloha State can be expensive, you can kill two birds with one stone (kind of literally). If you're taking your significant other or even the entire family on an island vacation, you can slip off and kill some Rios while everyone else is hanging out on the beach.
So what kind of opportunity does Hawaii offer for Rios? Quite a bit actually. You can purchase up to three over-the-counter tags for the spring hunt which begins on March first and runs through mid-April. These Texas transplants have thrived on Hawaii's Big Island. Look at this quote from Big Island Now on the turkey population:
While the exact population of these turkeys may not be known, it is estimated that there are now as many as 18,000 turkeys in the state of Hawai'i.

–Hawai'i's Wild Turkeys
You will find the best public land hunting opportunities on the Big Island, which is officially named Hawaii. This hunting will be unlike anything you would experience in any of the other states on this list. You will be hunting at high elevation (6,500 to 10,000 feet above sea level) so you better be in elk hunting shape!
Taking a gun to Hawaii can be much trickier than any of the other states. Be sure to do your research before your trip, as you must register your weapon within 48 hours of entering the state.
For more information on hunting Rios in Hawaii, visit dlnr.hawaii.gov. You should also read my full guide on Hawaii turkey hunting.
2. Kansas- Our Runner-Up for Best Rio Grande Turkey Hunting State
Kansas has always been marketed as a hunter's paradise. The turkeys are numerous and easy to kill (LOL). Unfortunately, turkey populations have been on the decline so much that Kansas did not issue any permits to nonresidents in 2020 (this was also due partly to COVID-19). However, the good news is that Kansas has reopened its turkey hunts to out-of-staters in 2021.
Kansas gets hunted hard. REAL hard.
Don't despair though. Turkeys can still be killed here. According to Josh Rouse's article in the Topeka-Capital Journal, 56,388 permits were issued in 2019 with an estimated 47 percent success rate. Keep in mind, that this includes private land kills as well.
Rios primarily reside in the western part of the state. The further west you go, the less likely you are to run into hybrid Rio/Eastern birds.
Your best strategy is to pick an area with lots of Walk-In Hunting Areas (WIHA). Many of these will not hold any turkeys so be sure to do some satellite scouting to narrow down your search a bit (i.e.-if it doesn't have trees, here's your sign.) Keep in mind that some WIHA will not be open during turkey season. This link will take you to an online map of all the WIHA.
Archery season begins in early April, while the regular season begins mid-April and runs to the end of May. Hunters may purchase up to two spring turkey permits.
For more information on Kansas turkey hunting, visit ksoutdoors.com.
1. Oklahoma-Our Best State for Rio Grande Turkey Hunting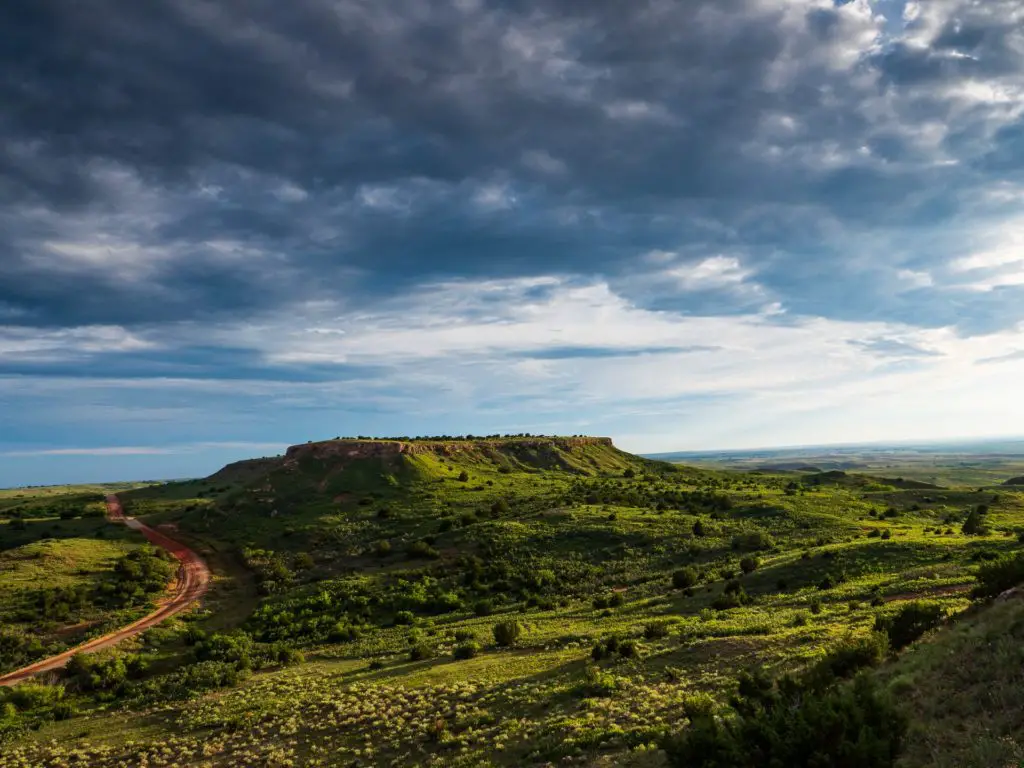 Oklahoma, where the wind comes sweepin' down the plain…along with the sweet melody of morning gobbles.
That's right. Oklahoma is my pick for the country's top destination for do-it-yourself Rio Grande turkey hunting. Rios inhabit more than three-quarters of the state whose population of turkeys is estimated at 140,000 (including Rios, hybrids, and Easterns).
While there are a lot of turkeys here, there are perhaps even more hunters. Getting away from the roads will give you the best chance of successfully bagging your gobbler.
A good starting point is the Black Kettle Wildlife Management Area (WMA), located on the state's western edge. Black Kettle consists of more than 30,000 acres, but it is broken up into many small sections. Most of the WMA is grasslands but focus on areas with trees and water to find the turkeys.
One downside to hunting Oklahoma is its relatively short season and low bag limit relative to the other states on this list. The general spring season begins in mid-April and ends in mid-May. Hunters are only allowed to take one tom all season. Keep in mind that some of the WMAs may have seasons different than the overall state season dates.
Visit wildlifedepartment.com for more information on Oklahoma turkey hunting.