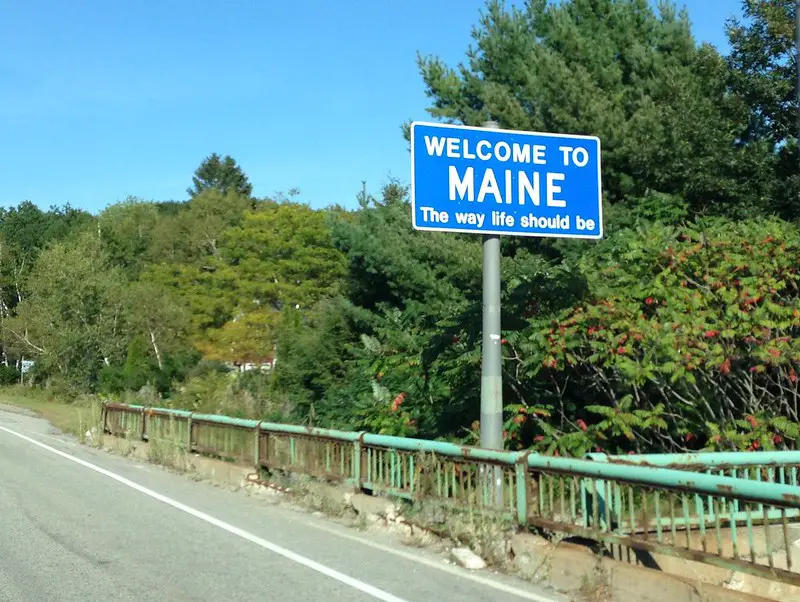 For many, the Eastern wild turkey is the first subspecies they take in their home state. The most widely distributed of the subspecies, Easterns are found all over the eastern half of the United States (as you might imagine). However, they can also be found as far west as western Washington.
If Easterns are not found in your home state, or you're looking to expand your hunting boundaries, I've got a good starting point for you. Actually, make that five good starting points for you.
I studied turkey populations, success rates, tag availability, bag limits, season dates, public land access, public land quantity, and public land quality to narrow down the top Eastern wild turkey hunting states. While most of the states with Easterns have fewer public land opportunities than the western states where Rios and Merriam's are found, there is still plenty of opportunity for the DIY hunter willing to put in the time to figure it out.
If you want to learn more about pursuing the turkey hunting grand slam, read my other articles from this series:
Now, let's take a look at the best states for Eastern wild turkeys:
5) Maine
Ever hunted turkeys in June? No? Then you should definitely check out Maine.
While most hunters around the country have packed up their calls for the summer, Maine hunters are still going with one of the latest turkey seasons in the country. Opening the first week of May and closing the first week of June, the spring Maine turkey season lasts about four weeks. This does not include the Youth Spring Wild Turkey Hunting Day at the end of April.
In Maine, you can kill up to two bearded turkeys during the spring season, but only one from Wildlife Management Districts 1-6 and 8. Note that during the fall season, a hunter can take up to five turkeys as long as the limits for each Wildlife Management District are not exceeded.
According to the Bangor Daily News, hunters harvested 5,891 Eastern wild turkeys during the 2021 spring season. The top Wildlife Management Districts in terms of overall harvest numbers are 23, 15, 21, 17, and 25. These units are in the southern portions of the state.
While only 4.8% of the state (942,000 acres) is public land where hunting is allowed, hunters are allowed to hunt any private land in Maine that is not posted. If the land is posted, it is worth asking the landowner for permission, as many will allow hunting for turkeys.
While harvest numbers are lower than in some other states that didn't make this list and there is not much public land, the reverse trespassing laws, lower hunter numbers (in some parts of the state), friendly locals, late season, and beautiful country help make Maine a top five state for Eastern wild turkey hunting.
For more information on hunting Eastern wild turkeys in Maine, check out the Maine Department of Inland Fisheries and Wildlife website.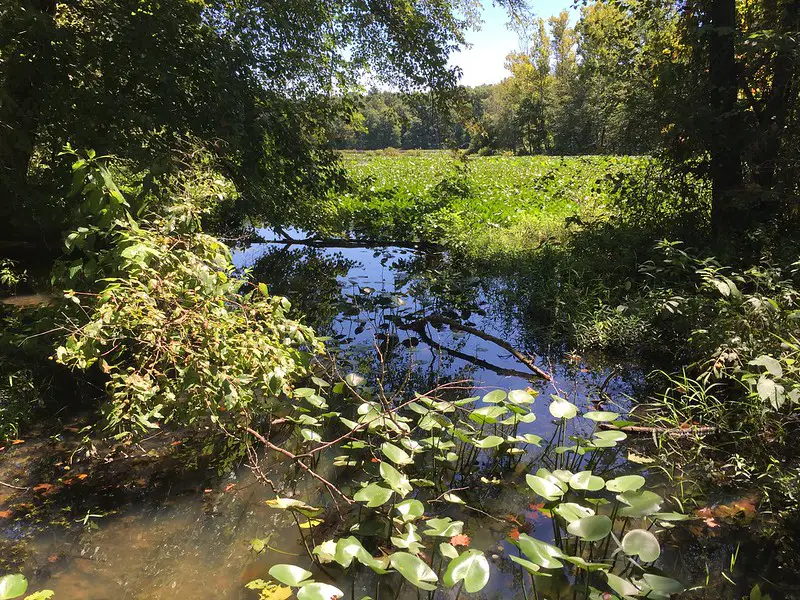 4) Kentucky
Forget KFC. How about some Kentucky Fried Turkey?
Kentucky hosts a two-day youth season at the beginning of April. The season opens for everyone in mid-April and goes out after the first week of May.
Kentucky imposes a two turkey limit with only one bird allowed per day.
The Kentucky Department of Fish and Wildlife Resources provides a pretty intuitive post-season report. In 2021, hunters harvested 29,222 turkeys in the Bluegrass state. With only 28,304 hunters, there was more than one bird killed per hunter. 25.8% of hunters tagged out with two birds.
One drawback to Kentucky is the amount of public land it has. Only 1,746 turkeys of the 29,222 harvested in 2021 were on public land (roughly 6%). Of those harvested on public land, only 26.7 % were killed by non-residents.
As you can tell from these numbers, your odds of traveling to Kentucky and taking a public land gobbler are a bit long, but not impossible. If you're willing to put in the legwork, check out Land Between the Lakes National Recreation Area. You can apply for a quota permit in February. If you don't draw one of the quota hunts, there is also a short non-quota hunt in late April.
Even though there is not a ton of public land opportunity, the high turkey population and success rate help it rank in our top five states for Eastern wild turkey hunting.
For more information on hunting Eastern wild turkeys in Kentucky, visit the Kentucky Department of Fish & Wildlife Resources website.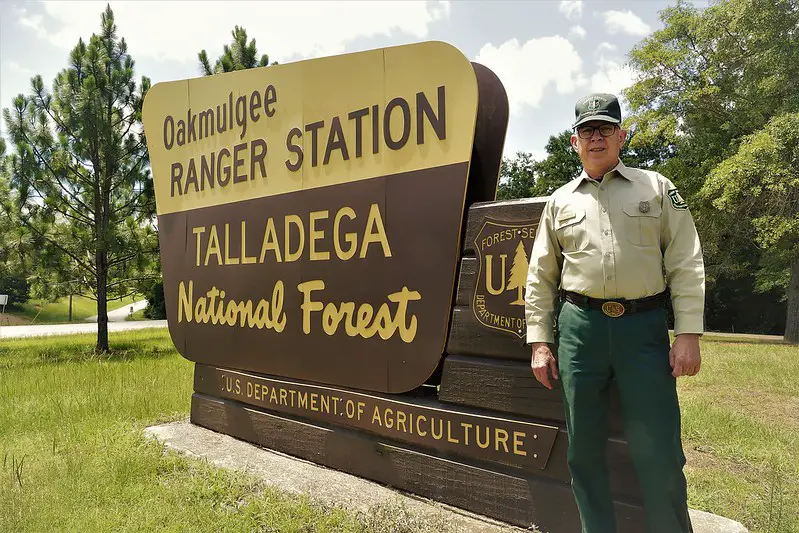 3) Alabama
Turkey hunting traditions run deep in Alabama. Home to one of the most famous turkey hunters of all time, Colonel Tom Kelly, Alabama is also the home of a lot of wild turkeys! Even with recent population declines, there are still more turkeys in Alabama than in almost any other state.
According to the Alabama Department of Conservation and Natural Resources, 25,000 turkeys were harvested during the 2020-2021 season. That's about 0.4 birds harvested per hunter. A pretty high success rate by most states' standards.
In 2022, Alabama shortened its turkey season in response to population declines. For most of the state, the season begins the last week of March (there is an earlier Youth and Special Disabled start date). The northwestern part of the state opens the season at the beginning of April. Public land hunting dates vary so be sure to check the regulations closely. The season closes for the entire state the first week of May.
This is still a fairly long season. When you consider there are a few counties offering fall/winter turkey hunting as well, there are a lot of opportunities to hunt turkeys in Alabama.
Also new for 2022 was a reduction in bag limit from five to four gobblers which is still more than you can kill anywhere else. However, Alabama birds are as pressured and wary as they come, so if you fill a bag here, you are doing something.
Alabama maintains over 750,000 acres of Wildlife Management Areas for hunting. There is also the nearly 400,000-acre Talladega National Forest. For an eastern state, that is a pretty good amount of public land to hunt.
Alabama's high success rates, decent amounts of public land with huntable turkey populations, and high bag limit help it rank as one of the top states for Eastern wild turkey hunting.
For more information on hunting Eastern wild turkeys in Alabama, check out their website.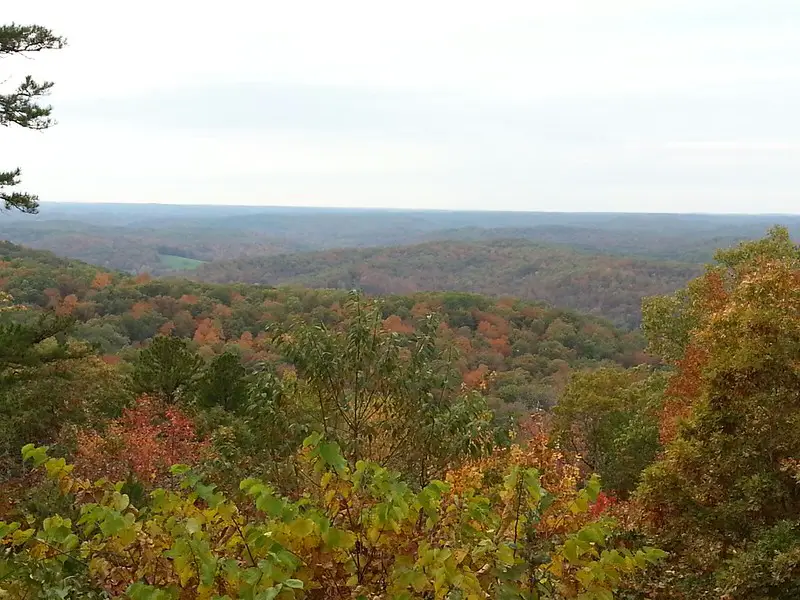 2) Missouri
Missouri has always been a powerhouse turkey state. While numbers have declined a bit recently, it is still a really good state for turkey hunting.
Missouri has a relatively short spring season compared to some states. After the two-day Youth season, it opens up for everybody in mid-April and lasts just three weeks.
Missouri has both a fall and winter archery turkey season as well as a fall firearms turkey season for those interested.
The bag limit is two birds during the spring season. You are only allowed to take one bird the first week of the season and you can not take more than one bird per day. Permits are available over-the-counter to both Missouri residents and non-residents.
In 2022, hunters killed 36,252 turkeys according to the Missouri Department of Conservation. The county with the most turkeys harvested was Franklin County with 869 birds. Generally, the central and northern parts of the state had the highest harvest numbers in the state.
Unfortunately, Missouri does not publish the number of licenses issued so we have no way of gauging the hunter success rate.
If you're looking for a good place to start your DIY hunt, check out the Mark Twain National Forest. At a million and a half acres, there is enough room to spread out. Check out the wilderness areas and Turkey Walk-in Areas which don't allow motorized traffic during the season.
Missouri's public land opportunities and high harvest make it one of our top states for Easterns.
For more information on hunting Eastern wild turkeys in Missouri, visit the Missouri Department of Conservation's website.

1) The Best State To Hunt DIY Eastern Wild Turkeys: Wisconsin
Known for the Packers, cheese, and giant whitetails, Wisconsin is no slouch when it comes to turkeys either. In fact, I believe it provides a great opportunity for the do-it-yourselfer to take an Eastern wild turkey.
The Wisconsin turkey season and tag allotment system are more complicated than most states. The season is broken down into weekly segments beginning with the "A" season in Mid-April (a two-day Youth Hunt precedes this). The season progresses all the way to the last week of May known as the "F" season.
The state is broken down into 7 zones (plus an independent season at Fort McCoy). Each zone is allotted a certain amount of Turkey Harvest Authorizations (tags/permits) based on population management objectives.
Hunters submit applications (December is the deadline to apply) for tags based on which zone and season segment they wish to hunt. Turkey Harvest Authorizations not issued through the draw system will become over-the-counter tags (Bonus Harvest Authorizations).
While each Turkey Harvest Authorization is only good for one week and one zone, a hunter could theoretically obtain multiple tags. Therefore, a hunter's bag limit could be just one bird or it could be many birds based on the number of Turkey Harvest Authorizations he obtains.
During the 2021 Spring season, 220,812 Turkey Hunting Authorizations were issued. A total of 37,266 birds were harvested. That is a 16.9% success rate for those bad at math. The highest success rates were found in Zone 3 (18.8%).
While Zones 1-3 have higher turkey populations and more Turkey Harvest Authorizations issued, public land makes up only about 10 percent of the available land in these zones according to OnX Maps. Zones 5-7 have much higher percentages of public land, but bird densities are much lower. That being said, Zone 5 experienced a 15.5% success rate in 2021 while Zone 6 experienced a 16.9% success rate.
As a DIY guy, I would try to draw Zone 6 to hunt more than 1.7 million acres of public land at a success rate that was not much lower than Zones 2 and 3 in 2021. If I didn't draw Zone 6, I would try to buy Zone 5 OTC tags as Zone 6 has historically not had OTC tags available. Zone 5 still boasts 900,000 plus acres of public land with just a slightly lower success rate than Zone 6.
Remember, Zones 5 and 6 are not going to be traditional turkey habitats so be sure to do your research before going. You're going to have to work hard for your birds, but as a DIY hunter that is the name of the game. That's why we do what we do.
That's it! Wisconsin is our top state for DIY Eastern wild turkey hunting based on its success rates and large amounts of public land open to hunting compared to most other states.
For more information on hunting Eastern wild turkeys in Wisconsin, check out their state DNR website.