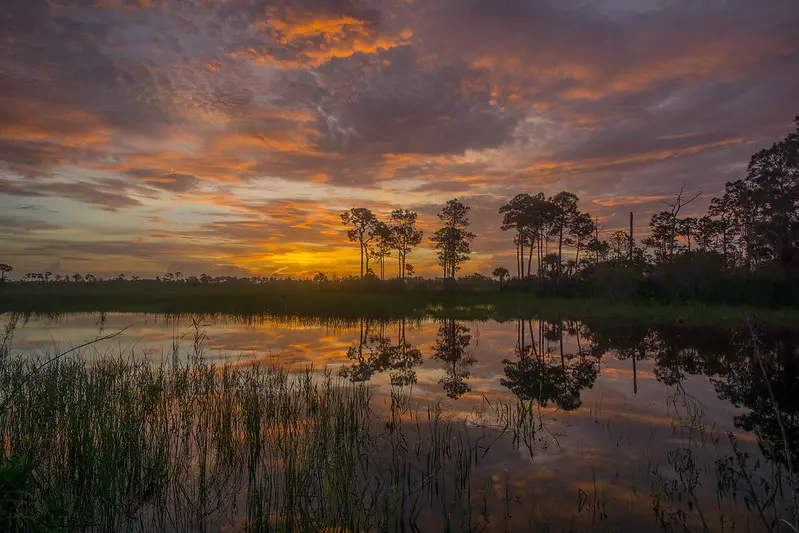 If you're looking for the best state to hunt the elusive Osceola turkey, this article is for you. In fact, this will be a short article. Spoiler alert: It's Florida.
In fact, Florida is the only state inhabited by the Osceola turkey subspecies. To narrow it down even further, true Osceolas are only found in the central and southern parts of the state. For this reason alone, getting an Osceola can be the hardest of the subspecies to get to complete the grand slam.
Unless you are lucky enough to know someone with good turkey habitat in southern or central Florida who is willing to let you hunt their land (call me!), then you have two options: public land or outfitter. In this article, I will cover the details, pros, and cons of each.
If you're not sure about this whole grand slam thing, or you haven't gotten your Merriam's or Rio Grande turkey, check out my other articles.
Option #1- Osceola Turkey Hunting on Public Land
You will have two primary options to hunt public land in Florida: quota permit hunts and general season hunts.
Quota Permit Hunts
To hunt certain Wildlife Management Areas (WMA) you will need a Spring Turkey Quota Permit. These permits limit the number of hunters allowed to hunt the WMA to prevent overcrowding. This is a really good opportunity to hunt less pressured birds.
The easiest way to apply for a permit is online. The application deadline is the end of November. While there is no cost to apply or receive the permit, applicants must have a Management Area Permit to apply (there are exceptions for children under 16 years of age, resident senior citizens, disabled veterans, etc.).
If you are unsuccessful in drawing a permit, you receive a preference point which increases your chances of drawing a permit in the following years. Permits go to the applicants with the highest point totals. Depending on the WMA and hunt you apply for, you could potentially draw your first year applying, but realistically it will take between one to three years to draw.
You can check on historic harvest reports for each WMA here.
Pros to Quota Permit Osceola Turkey Hunts
The cost to go hunting is fairly inexpensive.
Hunter competition will be much lower than non-quota hunts.
You have the opportunity to hunt your way.
Cons to Quota Permit Osceola Turkey Hunts
It may take several years to draw your permit.
There is still a possibility of running into other hunters during your hunt.
Harvest rates are lower than outfitter hunts.
Non-Quota Public Land Hunts
The main drawback to these hunts will be the number of hunters. You can somewhat mitigate this problem by hunting after opening day (even opening week) and hunting during the week rather than the weekend Get away from roads and easy access points. Regardless, these turkeys will be heavily pressured and extremely wary.
The following public areas can be hunted for Osceola turkeys without a quota permit. Note that many of these areas will hold Osceola/Eastern hybrids. The further south you go in the state, the more likely you are to encounter pure strains of Osceolas. Not all of these will be open for all parts of the season. Always check the WMA-specific regulations before making plans.
Raiford
Santa Fe Swamp
Lochloosa
Lake Monroe
Kissimmee Chain of Lakes Area
Upper St. Johns River Marsh
Herky Huffman/Bull Creek
Three Lakes
Kissimmee River
Hungryland
J.W. Corbett
Log Landing
Lower Suwannee NWR
Jumper Creek
Richloam
Green Swamp
Upper Hillsborough
Rolling Meadows Unit
Big Cypress
Big Cypress is the most well-known of these options. It is over 700,000 acres of swampy, Osceola turkey habitat (alligators too!). The WMA borders Everglades National Park in southern Florida. According to the Harvest Report, in 2021, there were 20 turkeys harvested at Big Cypress. There were 280 hunter days reported. As you can tell, the turkeys are there, but so are the hunters. This is going to be typical of any non-quota, public land Osceola hunt.
If you plan to take advantage of these public land opportunities, you should consider it a multi-year plan. You will need to learn the area, learn how other hunters hunt the area, and spend enough time for your "luck" to pay off. This will take time and likely multiple seasons.
Pros to Non-Quota Public Land Osceola Turkey Hunts
You can hunt Osceola turkeys every year.
The cost to go hunting is fairly inexpensive.
If you harvest a turkey, you should feel extremely accomplished as it will be extremely challenging.
Cons to Non-Quota Public Land Osceola Turkey Hunts
Hunts will be very crowded with hunters.
Turkeys will be extremely wary from the amount of hunter pressure.
Harvest rates are extremely low.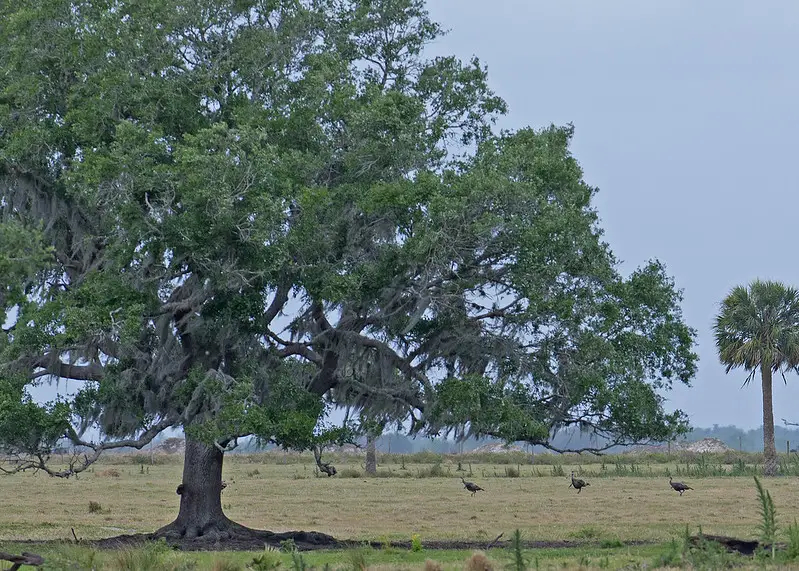 Option #2- Osceola Turkey Hunting with an Outfitter
Osceola turkey outfitters know they have a rare commodity. Therefore, you can expect to pay big money for the privilege of hunting private land gobblers.
Most outfitters offer a two or three-day hunt in the 2,000 to 3,000 dollar range. Many will offer lodging, a second bird, food, or hog hunts for an additional fee. Some will structure the cost to where you pay more if you take a shot a gobbler than if you don't get a shot.
Many outfitters claim very high success rates. Perusing through various outfitter's websites, most published hunter success rates in the high 90s. This may help you feel a bit better about shelling out the big bucks for a turkey hunt.
Outfitter Due Diligence
Outfitter operations can vary quite a bit. One of the biggest distinctions is guided vs. semi-guided. If you want someone to call for you and coach you all the way through your harvest, then a fully guided hunt is for you. However, if you are an experienced hunter who enjoys more of a do-it-yourself experience, then a semi-guided option would be up your alley. Semi-guided usually means that the outfitter will tell you an approximate area to hunt (maybe even a specific blind to hunt), but you will not have a staff member with you while you hunt.
If you want an outfitter who provides lodging, ask a lot of questions to be sure the accommodations suit your needs. There is a wide range of offerings from RVs, to trailers, to simple cabins, to luxury lodges.
When choosing an outfitter, be sure to check references. Ask the outfitter for prior customers you can speak to. In addition, search Old Gobber, Gobbler Nation, and local state forums for information on any outfitter you consider. Start a new thread if there is nothing historical. If no one has ever heard of an outfitter that may not be a good sign. Unscrupulous outfitters will change their name to escape bad press from previous legal actions or a poor reputation.
If your travels to Florida justify air travel, many outfitters provide transportation to and from the airport. This could save you the money it would cost to rent a car if you went the public land/DIY route.
Pros to Hunting Osceola Turkeys with Outfitters
Very high chance of getting a shot opportunity at a turkey.
Little worry about running into other hunters during your hunt.
Outfitter will provide guidance on turkey patterns. Some will even call for you.
Some outfitters will provide lodging, meals, and transportation reducing logistical issues and possibly saving you money.
Cons to Hunting Osceola Turkeys with Outfitters
Cost to hunt will likely exceed 2,000 dollars.
Every outfitter will provide a different experience. It can be difficult to find the outfitter who matches your expectations.
Some hunters may be disappointed with a less challenging hunt.
Though rare, there are some unethical outfitters who will take advantage of people.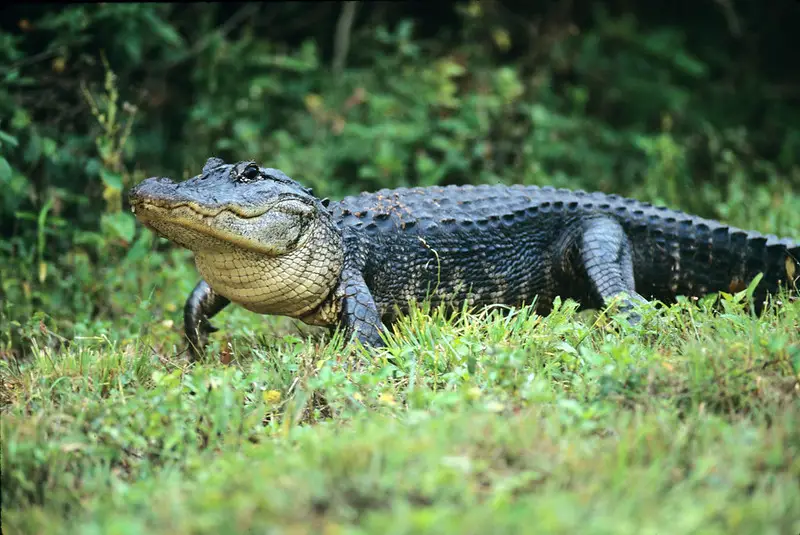 Conclusion
As the human population in Florida grows, there will likely be fewer and fewer opportunities to finish your turkey hunting grand slam with an Osceola. Outfitter prices will continue to rise. That being said, you should plan to go hunt Osceola turkeys sooner than later.
As you can see above, there is an opportunity for a hunter on most budgets to go hunting. Remember that you can try different options if you plan to go multiple years. Hunt non-quota hunts until you draw your quota permit hunt. Go with an outfitter to see how it's done, then try it yourself on public land.
Whatever option you choose, be sure to take your Thermacell and snake boots. Most importantly, while you're enjoying your Osceola turkey hunt, make sure you don't become gator bait!