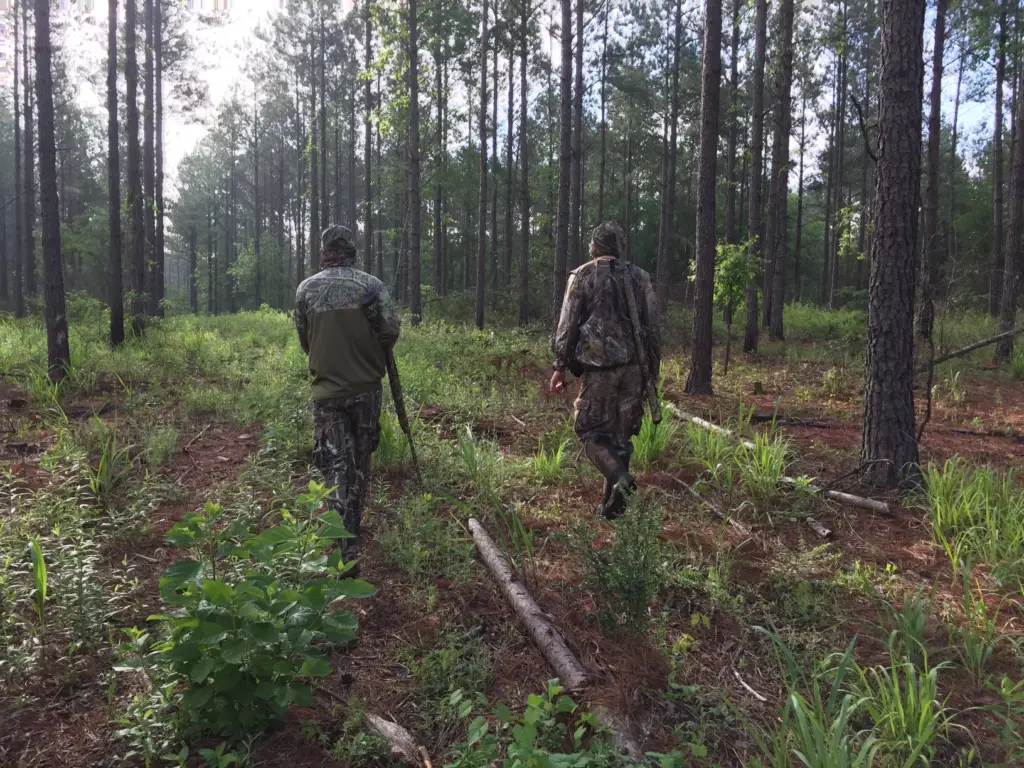 Georgia on your mind? Whether you are looking to take your first Eastern, take another step towards a U.S. Super Slam, or just get out of your in-law's house, I'm here to help you plan your Georgia turkey hunt.
Why listen to me? Well, Georgia is home to Honey Boo Boo, Evander Holyfield, Zac Brown, and yours truly. I've hunted public and private land throughout the state for many years now. So follow along as I answer the most common questions I get about hunting the Peach State.
Note: While I would like to think I am an expert on Georgia turkey regulations, always refer to the official regulations published by the Georgia Department of Natural Resources before taking part in any hunting activities.
Is Georgia a good turkey hunting state?
Though the season and bag limit were recently reduced, Georgia still has a lot of turkeys, some public land, and a fairly long season.
According to the Georgia Department of Natural Resources, 18,763 gobblers were estimated to have been harvested in Georgia in 2021. That means 54,509 hunters had a success rate of 0.34 turkeys per hunter.
You can compare that to neighboring Alabama where 0.4 turkeys were harvested per hunter (25,000 gobblers harvested). I ranked Alabama number three on my list of the top states for Eastern wild turkey hunting.
Georgia does have 1,215,000 public huntable acres (according to Backcountry Chronicles). That's about 200,000 more than Alabama. However, it's way less than other Eastern hunting states such as Minnesota, Michigan, Wisconsin, and Pennsylvania.
Though Georgia turkey hunters recently lost a week of hunting season on private land and two weeks on public land to the regulations, it is still one of the longest hunting seasons in the country. One thing working against Georgia's turkey hunting opportunity is its lack of a fall turkey season.
Overall, you could do a lot worse than Georgia as far as turkey hunting goes. However, there are several other states where you can find more public land and higher success rates.
Where should I hunt turkeys in Georgia?
Georgia has a vast array of terrain and hunting opportunities. In the northern part of the state, you have the Appalachian Mountains. As you head south, the land gets flatter and you get into vast pine plantations checkered with hardwood bottoms.
If you're looking for public land opportunities, your primary options will be in Wildlife Management Areas (WMAs) or the National Forests.
There are WMAs all over the state. Not all are open to turkey hunting. Some have limited quota hunts to start the season or that control the entire season. Be sure to read the regulations for any WMA you are interested in to learn when turkey hunting is open.
You can apply for turkey quota hunts on the state's website. If you are unsuccessful in the draw, you will receive a preference point that will improve your chances of drawing in future years.
Non-quota WMA hunts can be crowded at the beginning of the season and early in the morning. Usually, after the first couple of legal hours, many hunters head out and you will have a lot of space to hunt by yourself.
In 2021, the top WMAs for total turkey harvest were Paulding Forest (68 turkeys harvested), Cohutta (43), Dawson Forest (43), Crockford-Pigeon Mountain (39), and Bullard Creek (39). The top WMAs for hunter success were River Creek (26.7% success rate), Chattahoochee Fall Line-Hilliard (20.8%), Hart County (15.9%), Paulk's Pasture (15.9%), and Buck Shoals (15.4%).
The National Forests tend to give you more room to spread out. This is especially true of the Chattahoochie National Forest in the north Georgia mountains. The steep, rugged terrain gives you space to get away from the truck hunting types. Be sure to use OnX or get some good maps before hunting the National Forests. Boundaries can be a bit tricky.
The Oconee National Forest is located in the eastern part of the state. There are turkeys here as well, though many of the best opportunities overlap with WMA boundaries. Once again, the boundaries can be confusing so use good mapping software to navigate them.
If public land is not your thing, read on as I cover some turkey hunting outfitters you can try.
Can you recommend any Georgia turkey hunting outfitters?
I have never personally hunted with any professional guides or outfitters in Georgia, but I have heard good things about Woods N Water outfitters in Sandersville. They are only a few hours from the Atlanta airport so if you need to fly in and rent a vehicle, it's not too bad a drive down to their properties.
Located in the middle part of the state, Woods N Water offers 2-5 day Georgia turkey hunts. The price is $550 a day which includes a guided hunt, lodging, cleaning of your harvest, and fishing in the ponds. They claim a 90-95% success rate so you should have a good chance of filling out your harvest record here. Their Google reviews are extremely detailed with most customers seeming to have a great experience.
Once again, I have never used these guys nor do I receive any kind of compensation from them. As always, check referrals before sending a deposit to anybody.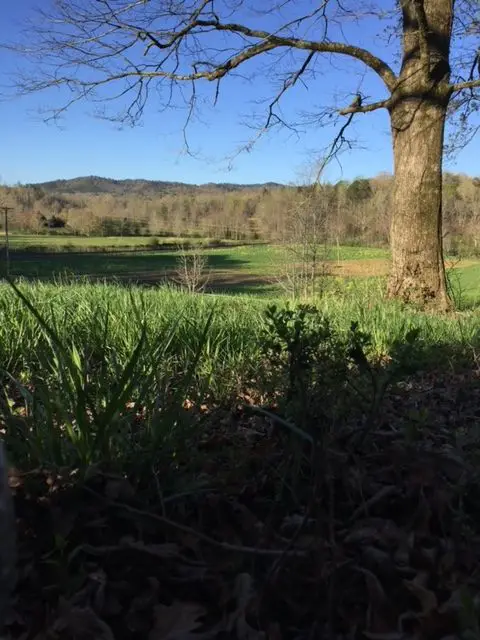 When can I hunt turkeys in Georgia?
Unlike most other states, Georgia does not have a fall hunting season. Therefore, Georgia turkey hunts are limited to the spring season.
In 2022, Georgia moved its season back a week for private land and two weeks for public land. Spring season now starts at the beginning of April for private land hunts and the second week of April for public land hunts.
A two-day youth/mobility impaired hunt takes place in late March.
The season ends for everybody in mid-May. This gives you about six weeks for private land hunts and five weeks for public land hunting.
Are there any unique turkey hunting regulations in Georgia?
Any harvested turkey must be registered with the state through the Georgia Game Check system. This registration can be done online or through the automated phone system.
Legal weapons include shotguns shooting No. 2 or smaller shot, muzzleloaders (rifle or shotgun), air rifles (.30 caliber or larger powered by unignited compressed gas or air), and air bows powered by unignited compressed gas or air.
Crossbows, compound bows, and recurve bows are all legal weapons. There are no restrictions on draw weights, let-off, or sights.
Hunter orange is not required to be worn during turkey season.
Nothing too unique here. You may not be used to crossbows or air rifles being legal, but the rest is pretty standard stuff.
What license do I need for a Georgia turkey hunt?
To hunt turkeys in Georgia, you will need to have a hunting license, a big game license, and a turkey harvest record. If you have a Georgia Sportsman's license or Lifetime license, you do not need a hunting license or big game license.
The hunting license and big game license can be purchased for the year or by the day. The turkey harvest record is free for both residents and non-residents. You can find a full list of prices here.
Keep in mind that a Georgia hunting license gives you access to any open WMAs. You do not need to buy a special access license to hunt public land.
To purchase your Georgia licenses online, visit the Georgia Department of Natural Resources website.
Can you hunt turkeys over bait in Georgia?
No! Hunting turkeys over bait in Georgia can result in up to a 5,000 dollar fine and/or 12 months in an orange jumpsuit. You're a turkey hunter. You don't want to have to wear the blaze orange.
An area must be clear of all bait for at least 10 days before it is legal to hunt. You must be at least 200 yards from anything that can be considered bait when you turkey hunt in Georgia.
Alright, so we got that loud and clear. What are the legal weapons for a Georgia turkey hunt? I'm glad you asked…
Can you hunt turkey with a rifle in Georgia?
Hunters are not allowed to use any modern centerfire or rimfire rifles on a Georgia turkey hunt. However, turkey hunters can use air rifles of .30 caliber or larger that are powered by unignited compressed gas or air. Hunters can also use muzzleloading rifles.
While you can't use your 30-30 to snipe turkeys from long distance, you can use an air rifle or muzzleloader. I have yet to try these pre-charged pneumatic air guns, but this article provides some really good insight into it.
Personally, I have never hunted turkeys with anything other than a shotgun or bow. It's hard to beat a good turkey hunting shotgun setup. However, for those of you who like to challenge tradition, you've got some options in Georgia.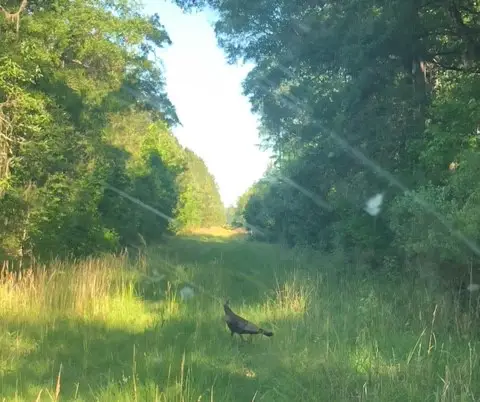 How many turkeys can you shoot in Georgia?
In 2022, the Georgia Department of Natural Resources reduced the season-wide bag limit from three to two gobblers. They also imposed a daily limit of one gobbler.
When hunting public land, only one gobbler can be harvested per hunter on any given WMA, Voluntary Public Access land, or National Forest land.
Hopefully, turkey populations will rebound soon and Georgia can return its bag limit to its previous limit. In the meantime, we will see if the new regulations in Georgia and other southeastern states benefit our turkeys.
What are the legal hours for a Georgia turkey hunt?
You can hunt from 30 minutes before sunrise until 30 minutes after sunset. That means you can hunt them leaving the roost, going to the roost, and everywhere in between.
I've mentioned it before, but I've had great luck hunting late morning.
Conclusion
A Georgia turkey hunt requires a lot of choices. You have many options here.
What kind of weapon will you use? What terrain do you prefer? Public or private?
While I can't answer these questions for you, hopefully this article helped get your started in planning your Georgia turkey hunt. Let me know in the comments below if you need any other help.