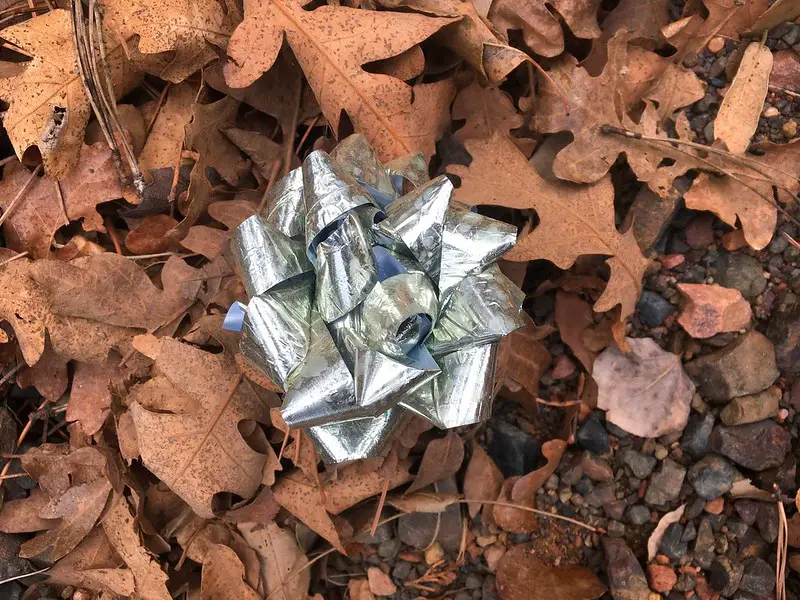 *Note: This article may contain affiliate links. If you find this information useful, please consider purchasing through these links. When you do, we receive a small commission at no extra cost to you which allows us to continue producing top-quality content. We only recommend products that we use and trust.
Finding that perfect gift can be tough. Especially for the dad who has everything, or your new brother-in-law who you share nothing in common with.
If you're reading this article, you at least know one thing about that person. He or she loves turkey hunting. Or maybe you're a turkey hunter yourself and you have no idea what you want.
Whatever your situation, I've got you covered with the best turkey hunting gifts for 2022. I have gift ideas for any budget. Ideas for beginner, experienced, young, and female hunters.
Stress no more! Your quest for the perfect gift stops here.
1) Best Gift Under 20 Dollars
A hat guy can never have too many hats. You might have a favorite hat or a lucky hat, but you need a hat for every occasion.
This hat from Ol' Tom is a classic look for any turkey hunter. It can be worn in the woods or on a casual day around town. The mesh back hat allows your head to breathe on hot spring days.
A hat makes an excellent turkey hunting gift because you don't have to know someone's exact size. If this hat doesn't suit your fancy, be sure to check out this article on my favorite turkey-hunting hats to find one that your hunter will enjoy.
2) Best Gift Under 50 Dollars
OnX Hunt maps are a must-have for any hunter who regularly hunts public land. It has changed the game for identifying new hunting spots, knowing land boundaries, and marking locations.
Even for private land hunters, OnX is useful for marking blind locations, nesting spots, roosting trees, and food plots. It also shows you the owner of private land parcels in case you need to contact that person for permission to access that land.
OnX is an app that can easily be downloaded to iOS and Android phones. Use the link above to get a gift card that will allow your hunter to download the app. Subscriptions are annual so you'll know what to get again next year!
3) Best Gift Under 100 Dollars
While turkey season seems to pass so quickly for the turkey hunter, days of sitting on the ground can be rough on the body. That's where a turkey hunting chair can do wonders for your turkey hunter's back.
The Browning Strutter turkey hunting chair sits low to the ground to help keep the hunter hidden. It features a carrying strap, padded arms, and a breathable back. You can read my full review of the chair here.
Give the gift of proper spine alignment with a comfortable chair from Browning. Your turkey hunter (and his back) will appreciate you for it.
4) Best Gift Under 200 Dollars
The price of both of these decoys will come in right at 200 dollars at Amazon. If your budget is a little tighter, you could just buy the jake decoy or even an upright hen.
Turkey decoys provide a visual attraction to help bring turkeys into closer ranges for a hunter. The Avian-X decoys are some of the most realistic on the market. They are comparable to the more expensive Dave Smith Decoys which are considered the top-of-the-line.
These two decoys will give your hunter the versatility for hunting in many different situations. You can read my full review of the Avian-X decoys here.
5) Best Gift Under 500 Dollars
The Primos Double Bull Blind is the creme de la creme of hunting blinds! It is one of the nicest turkey hunting gifts you can give.
Make sure your hunter is comfortable and hidden next season in a Primos Double Bull Blind. This blind is extremely durable when compared to less expensive brands and models. It features one-way, see-through walls, Fancy, fancy!
Because this blind is built so sturdy, it is a bit heavy. It is more for setting up and leaving on private land throughout the season. It's not great for public land, pop-up hunts.
While many hunters enjoy hunting from a blind and find it critical to their success, there are some hunters who only employ "run and gun" style hunting. The latter will not appreciate a blind like this. Therefore, I recommend buying from somewhere where you can return the blind if your hunter is not excited about this turkey hunting gift.
6) Best Gift for Beginning Turkey Hunters
When you're first starting out, you don't have a lot of calls to put in your vest. Heck, you may not even have a vest (if not, see the honorable mention in the section above).
This pot call has two sides that you can call from. It's like having two calls in one! You're basically giving two turkey hunting gifts in one package.
David Halloran is one of the best call makers on the planet. The slate call is great for beginning turkey hunters just learning to call. Your turkey hunter will appreciate the high-quality sounds he will soon be making on this beautiful call. Be sure to read my full review on David Halloran Turkey Calls.
7) Best Gift for Experienced Turkey Hunters
If your recipient has been turkey hunting for a long time, he likely has all the basics covered. That's alright. You can still give him one of the best turkey hunting gifts he will ever receive.
Turkey calls are not just a tool. They are also art. Even if your hunter already has a ton of calls, each call is individual.
Check out some of the short and long boxes from SS Custom Calls. Al and Josh Shoemaker of SS Custom Calls make an excellent box that sounds like a real turkey. On top of that, their calls are beautiful enough to deserve a spot on any mantle.
If SS Custom Calls are sold out of all their calls, check some other amazing call makers such as Albert Paul, David Halloran, or Darrin Dawkins.
While you won't be able to return the call if your hunter doesn't like it (what are the chances?!), you can likely make your money back by selling it on eBay or the classifieds at Old Gobbler.
8) Best Gift for Young Turkey Hunters
The National Wild Turkey Federation (NWTF) is a non-profit organization dedicated to the conservation of the wild turkey and the sport of turkey hunting. You can support them by giving a membership to your hunter this year.
The JAKES Membership is specifically for youth hunters. An annual membership is only ten dollars and includes four issues of the JAKES Country magazine along with a card, decal, and sweepstakes entry.
This turkey hunting gift is a win/win as you help protect the wild turkey and promote your young hunter's interest in a great sport.
9) Best Gift for Female Turkey Hunters
Science shows that many women are more likely to feel colder than men at the same environmental temperature. Help your turkey hunter stay warm on those brisk, spring mornings with a merino wool baselayer from Smartwool!
Smartwool makes a lot of different designs to suit the tastes of everyone. Some of the designs would look great worn by themselves around town. If you have a larger budget you can pair the merino top with these comfortable bottoms.
Not familiar with merino wool? You should read my article on the best baselayers for hunting. I'll summarize the article's section on merino wool by telling you that it is extremely comfortable, breathable, odor resistant, and warm (even when wet!).